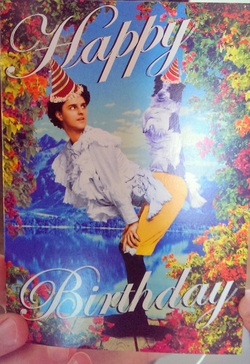 Last weekend I celebrated my 27th year on this earth! Which proves beyond measure of a doubt that time really does fly when your having fun!

It made me realise that I am incredibly lucky to be in the position I am- doing something I love and actually living from it. But some would argue that in some respects you make your own luck and I can certainly see that is the case sometimes too! There is a hell of a lot of work that goes into what I do that no-one will ever know about or understand.. and why should they?! They are here to be entertained and that is my job- and the job I love more than anything!!!

So thank you to absolutely everyone that supports my work in any way shape or form, it is you that keeps me going and I honestly couldn't do this without you!
---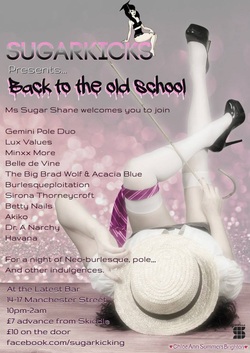 And what better way to celebrate my day of birth and the support of you fine people then performing for you... So I did!

I was asked to perform for the 2nd Sugarkicks event- which was a 'Back to the old school' theme. I decided to do a double act with my wonderful girlfriend and the ultra-talented pole performer- Akiko. We decided it would be fun to stage things as a science lecture- calling on my alter ego Dr A. Narchy, with Akiko playing the part of a not-so-helpful school girl assistant. We based the lecture around gravity and the rest was history!

The act went down a storm and it was an absolutely amazing feeling to be up there doing what I love doing, especially on my Birthday!
---


---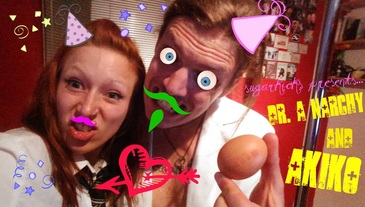 I want to use this opportunity to say a HUUUUUUGE thank you to everyone that came down to see the show, to all the other amazing acts that performed in it, everyone that helped both on and off stage behind the scenes and finally Anna- for working so hard putting such an awesome show together and giving us the chance in the first place....
THANK YOU ALL!
---
For those of you that missed the show, have no fear- the entire show was filmed and photographed so I will be posting up more photos and the full video as soon as I get my hands on it... but for now here is a very sneaky look at what we got up to.... More exciting news coming from the both of us very soon too so keep posted!
---
leon x