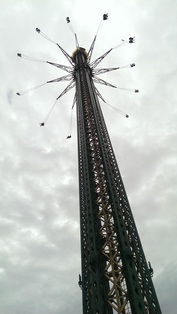 Well well well it's been another mad couple of weeks! Filmed and edited a new promo video, treated myself to a proper holiday abroad, and started performing as a resident magician at a new venue!

So I think a cup of tea and a cookie or two might be in order... be right back! (or brb if your that way inclined)

Ok fresh cuppa and a rather innocent looking pack of maryland's ready to demolish- I'm all set, it's time to fill you in!...
---
First things first, New promo video!
Like most of the things related to my art/ life I wanted to do things a little bit differently. So rather than just make a "hey look at me showing off aren't I amazing" kind of video (as is per usual) I wanted to make something that could actually stand up by itself as a piece of entertainment- more of a short little film to give people a good idea of what I do and the way I go about it. (Whilst of course CONVENIENTLY happening to show me showing off and therefore making you think I'm amazing along the way- mwahahaha!)
Let's get things straight though; I wasn't going for an oscar* or anything.. I just thought it would be good to reflect my overall idea of what magic should be to people- Entertaining.

*I only wasn't going for an oscar because for some stupid reason you can't win an oscar for promo videos, otherwise I would give hollywood a ruddy-good run for it's run for it's ridiculous-amounts-of-money!

So was it worth the effort? Did it work? Did I win an oscar???!! I'l let you decide for yourselves...
(For some reason on Youtube the video was cropped strangely so it is best viewed on the highest quality, full screen, with your trousers down...)
---
---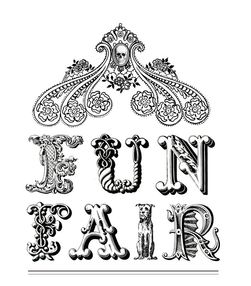 New residency at Funfair Club!
For those that don't know, Funfair is like no other club in Brighton. It's circus style entrance lures you down underground where you realise your in for more than a treat or two.. From it's decor to it's dance-floor it offers something a little bit more exciting than most venues and boasts a whole range of different club night's peppered with some of the very best performers in Brighton (ahem!). But don't just take my word (/endorsement) for it,
check out the website and make up your own mind:
http://www.funfairclub.com/Funfair-Club.aspx
You can also join the facebook page which they really make an effort to keep updated with info on events, photos and offers (and not in a spam-you-silly kind of way either!) If you like what you see then give them a like here:
https://www.facebook.com/FunFairClub?fref=ts
And here are some action shots from the first night!
---
And Finally my trip abroad. Firstly a massive thanks to everyone's support. It's with your help I can actually make a living doing what I do and have been able to afford a holiday this year! This makes me a very happy magician- so muchos gracias!
We headed off to Vienna, where the the beer was flowing and the buildings seemed to be over-growing! I had an awesome time, visited some absolutely amazing places, ate and drank myself a wee bit fatter and of course had a whole load of fun!
One of the highlights though was definitely visiting the funfair at Prater and going on the highest swing ride in Europe... IN THE WIND! Standing in at a stomach-churning 117 metres (just under 389 feet!). I can tell you now nothing can prepare you for how that feels, (unless of course you've fallen off a skyscraper and survived?!) so just to give you an idea- here's a little video of us on it!
WARNING- not for the faint-hearted, (unless you are fainted-hearted-JIM, the professional skyscraper-fall-off-dummy).. In which case feel free.
---
I have some more really exciting news and upcoming projects to tell you about but I'm afraid the packet of Marylands have been reduced to minature rubble and there's no milk left for another cuppa. So until I can afford some more, (I Spent all my money on beer, Lederhosen and potentially life-threatening rides!) I shall just have to wait, and therefore so shall you.
Until next time, thanks for reading.
Leon x