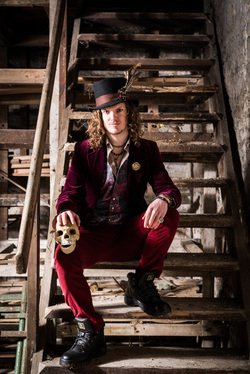 Every now and then it's nice to take a look back at your journey- luckily (or sometimes unluckily!) for me, a lot of what I have done with magic has been captured on video over the years.

The whole process of recording yourself is a testing one, you never quite look or sound how you think you do which means it can be pretty cringe-inducing at times! It's helpful though to have a visual aid, something to ultimately learn from- or just to look back and laugh at!

Either way it's been quite a journey so I thought it might be interesting to put a few of my best and worst videos in one place...

So here it is, hopefully it's not too self indulgent- I'm sure that whether it's the good, the bad or the ugly, there's something in there to entertain you, which is ultimately the aim of the game.

Enjoy!
---