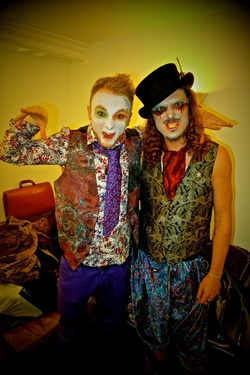 We were recently invited to join the
Gypsy Disco
family once again and help celebrate their 2nd birthday party at Concorde 2 in Brighton.
Now we know an awesome party when we see one so we decided to slap on some glitter and head on down to amaze and amuse before partying with the family!
The theme was 'A New Atlantis' and (as always) the outfits didn't disappoint; with sea creatures, pirates, gods and goddeses, circus freaks, explorers, giant fisherwomen and of course..... nakedness and plenty of it!
We are starting our New Year's resolution early (to film as much of our magical antics as possible!) and so here it is, all packaged and looking as wonderfully colourful, lively and naked as you would expect by now from the one-and-only Gypsy Disco!
---
---
Don't forget we also have our next big Karnival of Magick show coming up very soon, Wednesday 17th December in fact!
It is our final show of the year and a festive special- 'A Kristmas Karol'.
In short we will be re-writing the Dickens classic with our own version of a white Christmas... so expect the usual mix of magic, mind-reading, burlesque, circus skill, fire shows as well as stalls, face painting, games and other festive surprises!...
And as always the adult sized (snow)ball pit!
Tickets are £5 advance or £7 OTD the door and are available
here
.
See the
Facebook event
for full line up and info.
---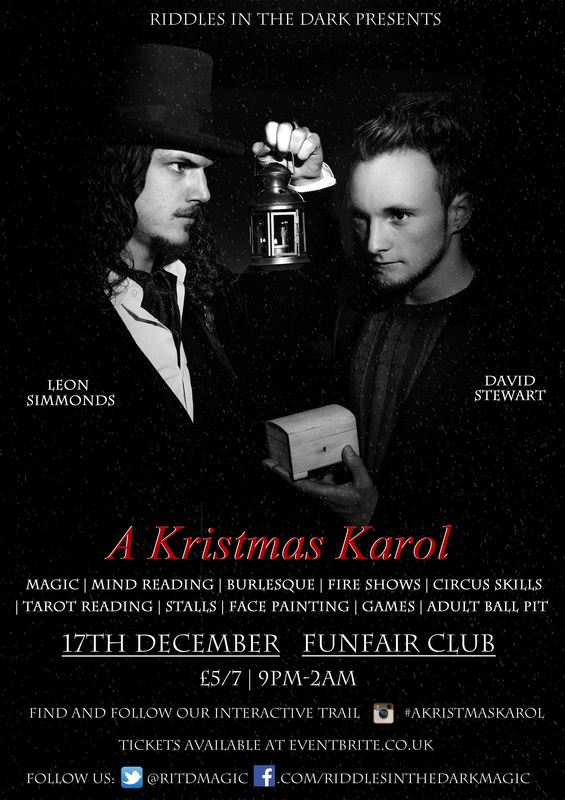 Photo by the amazing Toms Udris Photogrpahy, if you haven't checked out his work already then do so
here
.
Thanks for reading and watching and we look forward to seeing you very soon!
RITD x