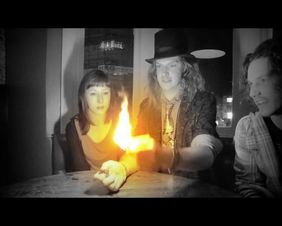 Well well well what a busy and exciting couple of weeks, a lot to report so put your feet up, switch your phone off, get yourself a cuppa, what the hell-take of your underwear and get comfy...

After the success of the new photo shoot I was contacted by an old school friend who said she is starting up a brand new Brighton Lifestyle Magazine and wanted to feature yours truly with an interview- and possibly even feature it on the front cover!

---
Now this was not only a massive ego-boost (I'm struggling to fit my head through doorways now!) but a really great chance to get some good publicity!
One of the best things about being a Brighton magician is the diversity and energy here- and the magazine is directly focusing on that by featuring everything that makes Brighton the weird, wild and wonderful place it is!

As you may imagine I couldn't have said yes any quicker and so the date was set and we were good to go...

The interview lasted about 45 minutes, it was really relaxed and great fun- I even snuck in a couple of tricks..
There were some awesome questions- from how and why I decided to get into magic, to if I do/would ever use my magical skills for evil?!?! (but you'll have to wait and see about that, MWAHAHAHA!)) Full details and interview will be posted up as and when I have them so keep your eyes peeled.... (ouch!)

It was an awesome experience having my brains picked and remembering how and why I love the art so much.... one of the questions asked me about magicians that inspire(d) me so I thought I would give them a mention here and give them the full credit they deserve..

---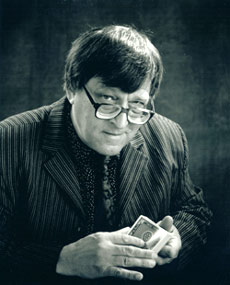 Firstly Lennart Green- an absolute master of his art! Genuinely hilarious to watch as well as being one of the very finest sleight of hand card magicians in the world! He has developed his own very unique and mad-cap style of performing as well as inventing several moves used by magicians all over the world today... but don't just take my word for it, check this awesome video of him in action here: (It is by no means short but WELL worth it)

---
---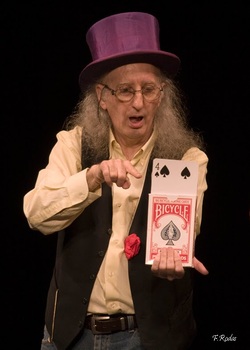 Then we come to my absolute favourite magician of all time- Juan Tamariz. He has the whole package and a whole lot more!! Similarly to Lennart Green he has a truly unique style, using bundles of energy and incredible comedic timing, fully engaging with his audience and all the while using knuckle-busting sleight of hand to make his routines as laugh out loud funny as they are absolutely mind melting!!...

I first became aware of him watching channel four's tv show- '50 Greatest magic tricks' and will never forget his part... although it only lasted less than a minute, it was like nothing I had ever seen before and is still one of my favourite tricks to watch, check it out here:

---
---
After being inspired by this clip I tried to find more about him and watched as many videos as possible- but it wasn't until someone lent me a lecture video of his that I really began to understand why he truly is such a master..

His magic theory is second to none- by streamlining his routines, giving every single move a purpose whilst focusing on the absolute entertainment of his audience he is able to deliver a performance will make you laugh until you fart, just before wiping the smile of your face and leaving your jaw on the floor and your brain dribbling out of your ears in amazement!!...

He is not only one of (if not) the best performers in the industry but is also dedicated to passing on his knowledge and giving it all back to the magic community. He has not only written several internationally acclaimed books but he even spearheaded the "Escuela Magica de Madrid," a school of thought in close-up magic that has produced FISM award-winning champions and deeply influenced the craft of magic worldwide.

It is for this reason he is my ultimate inspiration and I can only hope that one day my magic will be as powerful and engaging as this master of the the art.


Juan Tamariz- thank you for everything you have ever taught and continue to teach me- I salute you! Check out some more of him in action here:


---
---
And (if you made it this far!) last but hopefully by no means least.... MY NEW VIDEO!!!

It follows on quite nicely from everything I have just said about Tamariz- It is one of my all-time favourite routines and really just a lot of fun to perform, so I hope you enjoy the performance and thank you for making it this far!...
---
---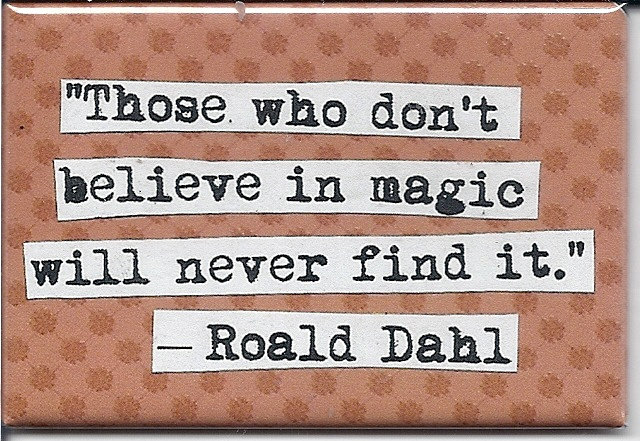 ---
leon x