---
WELCOME TO MY WACKY WEBPAGE! YOU HAVE OFFICIALLY ARRIVED AT THE MOST MESMERISINGLY MAD MAGIC PAGE ON THE ENTIRE INTERWEBBY THINGY!....
(Full site under construction, photo gallery below)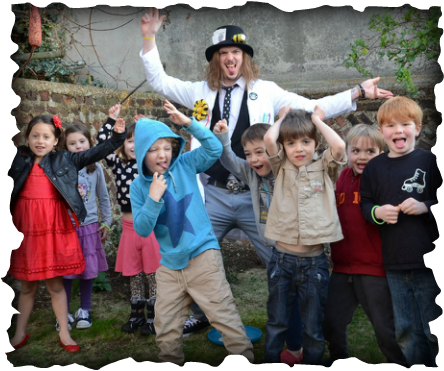 WHO IS DR. A.NARCHY?....
Children's entertainer- Dr. A. Narchy is the award winning mad scientist and master magician, founder of the crazy conjurers consortium and host to the best magic shows this side of the galaxy, and beyond!...

WHAT DOES HE DO?...
Dr. A. Narchy brings a brand new interactive approach to children's party entertainment, fusing fast paced visual magic and a generous dollop of madness! He will melt your brains with his eye-popping magic and then teach you how to fool all your friends with boffin busting tricks!

---
---
"You were awesome! The kids all loved you! If you want something a bit different to the cheesy magician norm, then Dr A's definitely your man. Full of fun, amazing (and super fun and patient) with the kids and the purveyor of mind goggling magic! A real treat."
Fiona, Mellie and Kyle


---
Children's Party Entertainment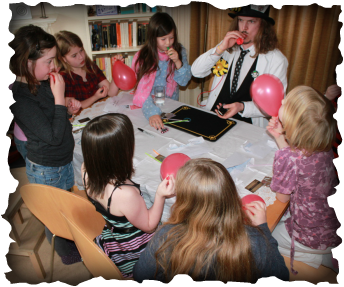 WHAT'S DIFFERENT ABOUT HIM?
Forget magic wands, rabbits and cheesy jokes (zzzzzzzzzz!) Dr A. Narchys magic is fast paced fun, crazy and colourful, uncannily unpredictable, mind-meltingly-mezmerizing and brilliantly-bonkers....
Part magic show, part workshop- Dr.A promises to shock you senseless and then teach you how so you can do the same! but don't take our word for it, meet him and find out for yourselves, if you dare!..

WHO DOES HE PERFORM FOR?
Dr. A. Narchy is extremely versatile, offering performances for kids (8 plus) anywhere from private parties to festivals and schools.
BUT WE'RE ALL BIG KIDS REALLY! So if your really looking to wow your guests with some annoyingly amazing award winning magic then Dr. A. Narchy is exactly what your looking for.. A breath of fresh air (unless he's eaten beans) he can guarantee to add make heads turn and jaws drop and performs regularly at private parties and events as well as hosting and performing in his live shows so keep your eyes peeled for upcoming shows or contact him below to see what he can do for you...

---
---
OK ENOUGH BLURB, HOW DO I BOOK HIM?!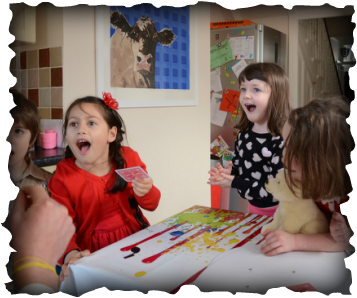 Dr.A is available for:
Kids parties (8+)
Adult parties/events
Festivals
Schools
Communities (workshops)
Other Events- Weddings, Corporate, product launches, promotions etc..

Pricing varies depending on the type of event so please use the booking form below and include the following information (if possible)
Date of event
Location and venue
Number of kids/guests attending
Contact Information
OR call 07791515743

Many thanks for your time and I very much look forward to hearing from you, remember to ALWAYS be weird and wonderful!


DR A.Narchy



---
---