Brighton- what a wonderfully weird and amazing place! Full of interesting shops, venues and night-life all overflowing with music, art, creativity and magic, or is it?.... Until now there has been a serious lack of magic in Brighton aside from one-off shows at festival time. We are setting out to change that, bringing Magic and mind-reading to your tables as a regular form of entertainment as we welcome you to-
Riddles in the Dark.
Hosted by two of Brighton's best professional magicians -
Leon Simmonds
and
David Stewart,
RITD
events promise to entertain you in every sense of the word. Bringing magic back to the masses with new and improved routines, never before seen anywhere else. Whether it is close up magic at your tables or opening the doors to their big-top of dark-delights for their bigger cabaret shows, there is truly something for everyone!
See below for info on our monthly event- '
The Sorcerer's Speakeasy
'
as well as upcoming Rock and Roll Cabaret- 'Satan's Circus'.
#Sorcererspeakeasy #Satanscircusbrighton
As well as putting on their own events, RITD can put together bespoke entertainment packages for private parties, corporate events and festivals. We have a large collective of professional performers with skills ranging from, (but not limited too!)
Magic, mind-reading, hypnosis, burlesque + boylesque, belly dancing, side-show, acro, juggling, hooping, fire performance, and many more.
To see more about what Riddles in the Dark could add to your event, please contact using the form at the bottom of this page.
Like our
Facebook page
and keep updated with all the latest happenings here.:
www.facebook.com/RiddlesInTheDarkBrighton
Twitter- @RITDMagic
Instagram- RiddlesInTheDarkMagic
---
---
Upcoming shows and dates..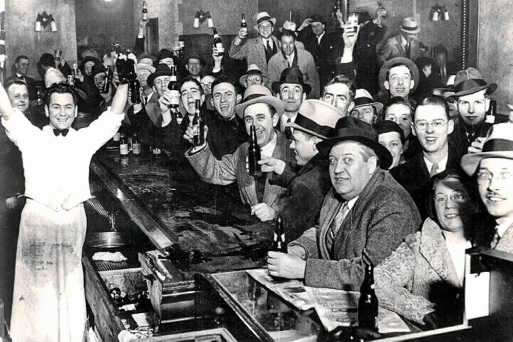 The Sorcerer's Speakeasy
April (Date TBC) | 8.30pm | The Quadrant pub
Ladies and Gents, we are very pleased to announce the return of our monthly evening of magic, mind games, blackjack and bootlegged-booze!
Our new venue is the
Quadrant
pub, right in the heart of Brighton.
As always it's dress-to-impress, so we want to see you all togged to the bricks as Hotsy-totsy Dappers, Flappers, Gangsters and Molls! PRIZES FOR BEST DRESSED!
Arrive from 8.30pm and get yourself some giggle water at the grade 2 listed bar, then get settled into your tables upstairs so we can start performing our unique style of prohibition-prestidigitation at 9pm.....Try saying that after a few jars of moonshine!
**Table magic by Brighton's own Whimsical- Wizard,
Leon Simmonds- Award Winning Close Up Magician and Entertainer
**Solves our riddles and win even more prizes!**
**Try your hand at Blackjack and see if you can beat our charismatic croupier, Mr Jack Kristiansen**
**Sit back and enjoy old flicks on our movie projector**
This month features our first ever live music performance, we proudly welcome the sensational singer and song writer-
Esme
.
All set to the swinging sounds of the 20s-50s
We assure you the magic with be hitting on all sixes, so prepare to say so-long to your senses as you get sent back in time to indulge yourselves in illicit entertainment, at Brighton's best kept secret.... (until now!).
The event is pay-what-you-like so whether you're flat broke or a high-rolling-hustler, you are more than welcome to come and join in the fun... Suggested donation £2-£5
Show Map
12-13 North Street Quadrant, BN1 3GJ Brighton
---
HARLEQUIN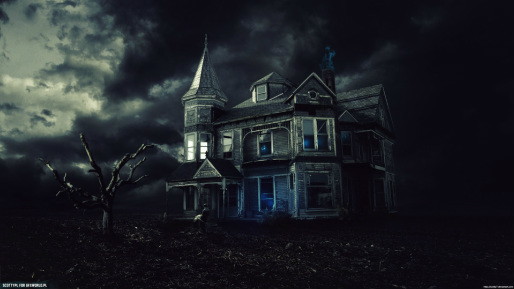 ---
---
---
---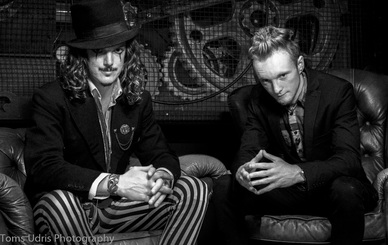 //ACTS//
Riddles In The Dark- Magic and Mind reading.
Fusing the award-winning talents of close-up magician Leon Simmonds and mind-reader David Stewart, Riddles in the Dark host regular themed magic nights around Brighton to bring back magic as live art and entertainment. You've all seen the camera tricks on TV now come on down, and let us turn your world upside down as the line between magic and reality gets blurred before disappearing entirely..
Keep up to date with us on
Facebook
---
---
---
Sirona Thorneycroft
Bellyesque
If belly dancing made passionate love to Burlesque then Sirona Thorneycroft would surely be the result, witches never looked better!
See her
Facebook page
.
---
---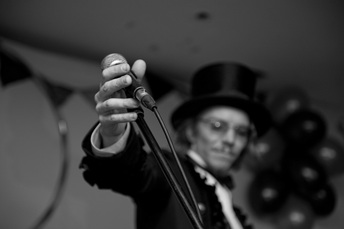 Jack Kristiansen

Ringmaster, comedian, singer, actor , croupier and generally anything and everything else we can throw at him. Jack is is the host that definitely brings the most, narrating our story as it unfolds around us.


---
---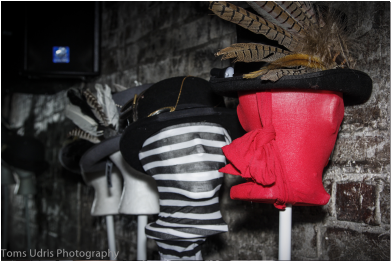 Toms Udris
Photography
Our event photographer for the evening will be the always incredible Mr Toms Udris. A favourite artist of ours and the man behind the lens for all riddles in the dark photography so far, check out his work here:
https://www.facebook.com/TomsUdrisPhotography?fref=ts
---
---
---
Meet the magicians
---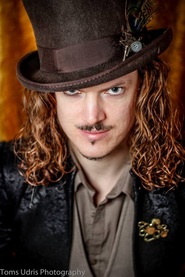 Leon Simmonds
"The absolute devil in a top-hat"
Brighton Magician- Leon's modern and unique approach to his art has seen him performing professionally for every type of audience possible, in numerous venues all across the South. With hundreds of performances under his belt, his talent has attracted a whole number number of corporate clients such as Warner Bros, Lego and American Express.

Leon can cater for most budgets and it is his ability to adapt to your individual needs, that makes him the best choice to entertain your guests. So whether it's black tie, casual or something else entirely, Leon's whimsical wizardy can guarantee to make heads turn and jaws drop.

---
---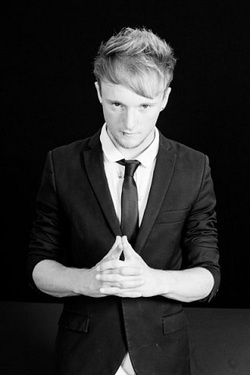 David Stewart


David's fresh take on psychological magic and mind-reading is something that has to be seen to be believed. He is charming and charismatic, but don't let that fool you, this guy will melt your mind! He has honed his skills by working as a professional magician for a number of years, working in all types of different venues, from bars to cruise ships!


For more information, check out his website here:


http://www.davidstewartmagic.co.uk/

---
---