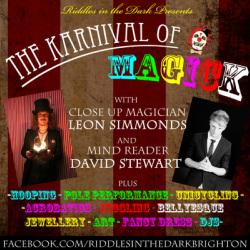 After the sad news of The Blind Tiger club having to shut down, we have been searching long and hard for a venue to house our mystical big top of dark delights....
After many meetings and much talk, we are now very excited to announce our new home for the Karnival and we think you are really, REALLY going to like it!
So
Ladies and gentlefolk, dreamers and believers, freaks and fiends, punks and drunks roll up, roll up and come and join us once more at..... Funfair Club!
---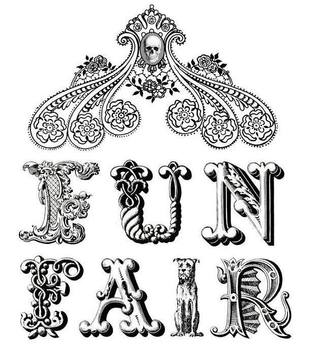 Funfair club is exactly as it sounds- an entire nightclub transformed into a playground for adults. The décor truly has to be seen to be believed, with curvy mirrors, a swing, candy grabbers, a bed of nails, private booths and wait for it..... A BALL PIT!!! An actual jump-around-and-pretend-you-are-seven-again adult sized ball pit!


There literally couldn't be a better place for us to host our show and Funfair club have welcomed us with open arms! So between our little black book of amazing performers and Funfair's willingness to get involved- themed cocktails, candy floss, drinks promo's and giveaways, we can't wait to bring you Brighton's very best mid-week night out!

Check out their website and Facebook page for more info here:
http://www.funfairclub.com/
https://www.facebook.com/FunFairClub?fref=ts

---
We are currently working on the full line up and trust us when we say we have PLENTY of tricks up our sleeves for this one~! So put the date in your diary
now
,
Wednesday 30th July!
We will be filming a preview video to give you a taster of what's in store so keep an eye out for more info very soon. You can always keep updated on our
Facebook page
.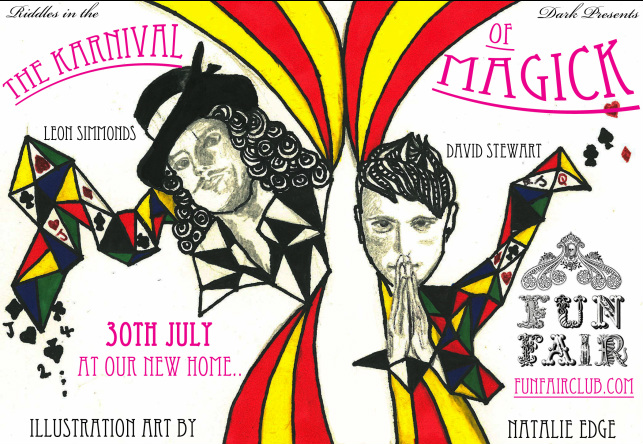 ---
Until then here are some photos of our last event, courtesy of Toms Udris and Mark Epstein Photography, Copyright 2014.
see you at the karnival......