---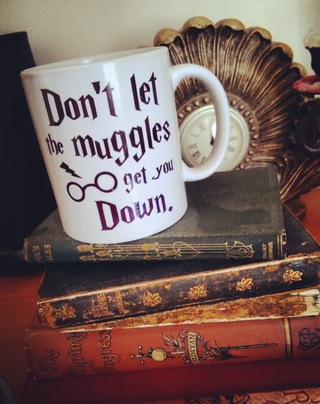 It has taken me a very long time to realise; 30 years, 9 months, 26 days, 7 hours and 28 minutes to be precise. During that time I have visited so many amazing places, had so many experiences on my adventures; danced in the light, sunk into the shadows, met some incredible characters, faced demons, climbed mountains and most importantly learned some extremely valuable lessons along the way. Today, I may have even coddiewomped my way to the most important answer of all, the one we spend most of our lives searching for:
who, or what am I?

Whilst I also don't necessarily believe too much in being able to define yourself as one 'thing', this particular realisation is not as limiting as being defined or shoved into a tiny crowed box might at first seem. Instead, it comes as a breath of fresh air, a spark in a cavern of darkness, something that opens up a tiny, shiny, keyhole into an magical world, and whilst all of this might sound incredibly cryptic, the reality really couldn't be any simpler;
I am a fairy.
---
To those that know me well, (and equally to those who don't!) that is probably quite a funny thing to read! As being scantily clad, skipping through forests and making magic happen, all whilst leaving a trail of fairy dust (copious amounts of glitter) behind me, definitely paints a pretty accurate (albeit comical) description of my life... of course I'm a fucking fairy!

Now I am, (almost painfully(!) aware that this could sound entirely self-indulgent and debatably, (and entirely understandably) egotistical, that is not it's intent. If you have made it this far then please indulge me and continue, as this revelation wasn't really discovered by me, or more importantly for me, but was shared by the 6 year old fairy that I had the pleasure of meeting at a gig I was performing at yesterday, and that, is really the important part of this blog, so allow me to explain..

​For a long time now I have often wondered about the current state of magic; where, or even at times if it still fits in this world as we know it? We are so evolved(?) so aware(?) so knowledgeable(?) in so many ways, (and arguably way less informed in many other ways) and if we don't know how something works, any one of us can find out in seconds, at the touch of a button. In fact, right now we don't even need to type, we can just ask Siri!. So what good is 'magic' if it doesn't really exist? Especially when it can so easily be dissected, revealed on Youtube, exposed for the 'trickery' that it is?!

The beautiful answer to this is that real magic does exist, but it is not a physical 'thing', it is an experience, a feeling, a whimsical and distorted reflection of the world, a reminder of what it is to wonder, and the possibility of the impossible.... or put simply, it is an idea, and,
"Ideas are bulletproof"- Alan Moore, V for Vendetta.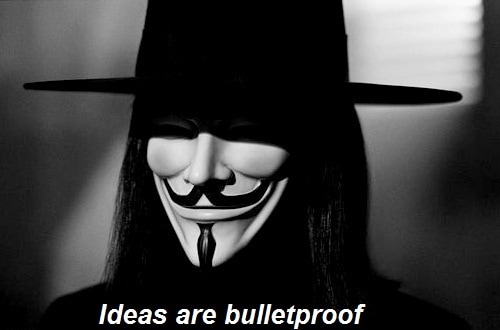 Now it has taken me a long time (refer back to opening line) to really understand , appreciate and believe that definition of magic, and so I was completely floored only this time yesterday afternoon, when I heard that very definition reveal itself, and not from some ancient and wise master, but from an adorable 6 year old child. (There is a lesson to be learned there, personally I believe that there is an creative, caring , and undoubtably wise master in every child that is well worth listening too and remembering, but that is a story for another day!)
What made the situation even more interesting was that it was a fairly large group of children, and she was one of the most reserved, at first glance you might even say shy, but in hindsight, she was just waiting for her moment, and with a fist-full-of-fairy-dust, POW! there it was..

​Allow me to set the scene, one of the kids wasn't really getting into the magic, and was having more fun heckling and trying to cause trouble (bless em!) and starting to ruin it a bit for the others, so just as I was wondering the best way to approach that, this wonderful little fairy came seemingly out of the woodwork.... The little boy(/shit!) said, with every ounce of know-it-all-ness he could muster; "We all know that magic isn't real you know" , and at that moment, she lept forward, right into the center of the group, eyes wide and sparkling, with a smile on her face that could light up a room from across the street, and so clearly and confidently said,
​
"Magic IS real, and it's all around us, all the time... you just have to believe it, I do, and I just love it".

What a magical moment! What an incredible little fairy! What a massive 'fuck you' to the power of negative energy, and our sometimes seemingly intrinsic need to tear things apart! All delivered in the least 'fuck you' way possible, with a smile, with a sparkle, with love and most importantly with a true conviction and belief in what she said. It wasn't spiteful, it wasn't an attack, it was a carefully delivered lesson, one she took the courage to stand up for and share, and so the one I believe deserves to be shared with the rest of the world.

Thank you little Fairy.

I often get asked, "What do you do when a trick goes wrong?" and I always say the same thing, "I laugh", that's not to say for a second that I don't fully appreciate my art, pour everything I have into a performance, to create suspense, mystery, intrigue and ultimately wonder, but the real magic runs way deeper than the tricks that you see. It is an experience that I am trying to share, an archaic form of visual art that has entertained and inspired people of all ages, backgrounds, colours and classes throughout the ages to ultimately convey a simple message; to remember the importance of wonder, the things it can show and teach us, and the feeling it can leave inside all of us. We just need to remember to open ourselves up to real magic, to learn to welcome it into our lives as much as possible, to understand it, appreciate it, harness it, and most importantly, share it and use it to inspire others to do the same.

Seeing that unquestionable fairy in that wonderful little being, and what she truly believed about magic, (before 'real life' had got hold of those beliefs and distorted them, as it unfortunately does for so many of us) helped to remind me that we share the very same values, and what I strive for in what I do for a living, and life in general, is an echo of those magical principles; to help spread that magic throughout the world, to continue to be what I now know I am, what I have always been, one of the magical folk, the sparkly sprites, the Faeries.


---
---
"Fairies are generally described as human in appearance and having magical powers, these have been depicted as ranging in size from very tiny up to the size of a human child.[6] Wikipedia.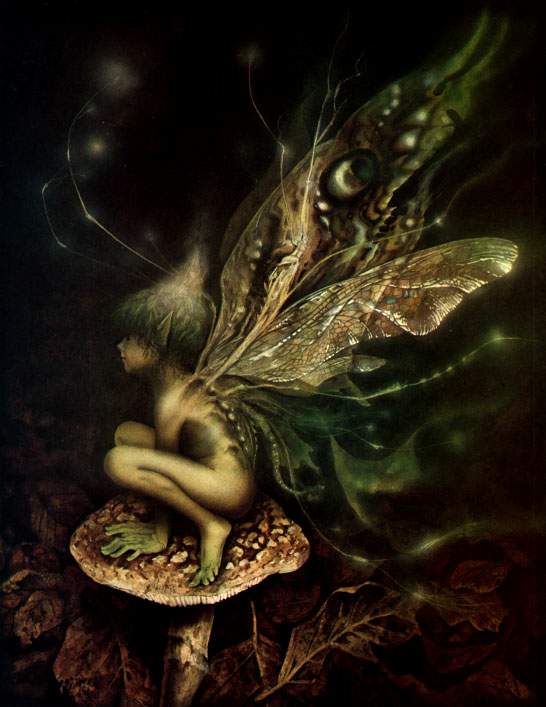 Thank you for reading, please help to spread the magic by sharing this with those you feel would appreciate this, and her wonderfully wise words.
Thanks you to all the people I have met on my journey so far, (especially quite recently whilst travelling and since) that have shown an interest in what I do, enough to ask questions, to encourage and to keep inspiring me to carry on this magical journey, I really would not be where I am without you .
And also thanks to the universe for providing me with a few reasons to start writing again , something I have always loved, but often shy away from.
Most of the artwork here is by
Brian Froud
, an amazing artist an the conceptual artist for two of my favourite fantasy films, '
The Dark Crystal'
and
'Labyrinth'
. Please check out Brian's amazing work
here
.
​
Love and light to all, let's keep making magic. xxx
---
​
Thanks to the
University of Sussex
for booking me to perform at their Community Festival, and for the kind words:
"Recently we hired Leon for the Community Festival event we ran. Leon immediately got stuck in and all ages, especially the children, were totally amazed by his magic. He even made time towards the end of the event to show myself and a few colleagues his skills which were spot on! If it's magic you're after, he's your man."
Zahira | Events Assistant | Corporate Events Team | University of Sussex | June 2017